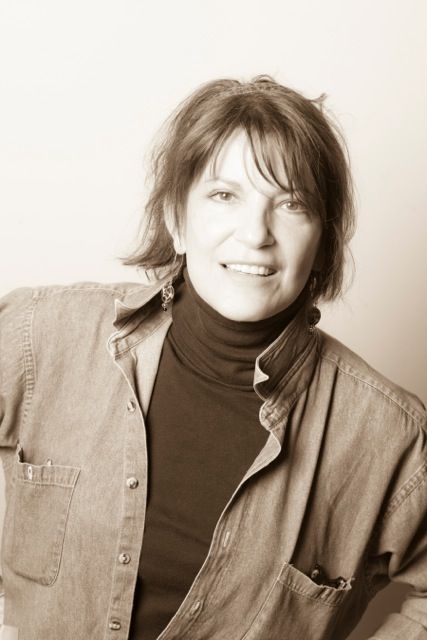 Atlanta based artist, Barbara Brenner, longs to use one of nature's bounty, wax from bees, to create meditative images that are escapes for the imagination.
After spending over 27 years in corporate life with The Coca-Cola Company in Marketing and Advertising, she is now expressing her freedom and creativity with her art.
Having exhibited work in numerous group and solo shows in Atlanta and Brooklyn, her work is also in many private and corporate collections throughout the United States.
EXHIBITS
SOLO -
2018 "A Time - A Place" - Hathaway Contemporary - Atlanta, GA
2014 'Les Splendeur des Trois Reines' -Bill Lowe Gallery - Atlanta, GA
2012 'Unravel the Mystery' -Bill Lowe Gallery
GROUP -
2018 - DAVID & SCHWEITZER - Brooklyn, NY
2016 'Community' -Hathaway Contemporary - Atlanta, GA
2016 "All Tomorrow's Parties" -Hathaway Contemporary
2014 "A Cast of Twenty-One Artists" - Bill Lowe Gallery - Atlanta, GA
2012 ArtCan - Bill Lowe Gallery
2011 "The Irascible Muse" - Bill Lowe Gallery
2011 "The Eloquence of Trees" - Bill Lowe Gallery
2010 FolkFest - Southeastern Encaustics Association -Group Exhibit - Atlanta, GA
2010 "Heaven + Earth" SEA Group Exhibit - Atlanta, GA
2009 The Stacks - Atlanta, GA
2009 "Encaustics 13" - Jack Gallery - Atlanta, GA
2009 Atlanta Artists Center Sixth Annual Juried Art Exhibit
ARTSY EDITORIAL FEB 4TH, 2015
In Encaustic Works, Barbara Brenner Transforms Chaos into Calm
Mixed-media artist Barbara Brenner makes it apparent that experiences of chaos and unsettlement can be resolved through images expressing quiet and calm. With subtle pigments, wax, and a camera, she produces works that might be described as still points in a turning world.
Brenner is no stranger to challenges and change. In fact, it is what her art—lush, close-up color photographs of flowers and plants, and evocative, abstract encaustic compositions—stems from. Hers was a childhood full of music, divorced and dichotomous parents, and, especially, relocation. She catalogs well over 40 moves during this time, and remembers her early years as follows: "…my…father was a saxophone player, and my…mother was a beautiful Big Band singer…. Living with my father's parents and his many siblings…and traveling with the band ultimately proved too crazy a lifestyle for my mother. She fled…with my brother and me in tow. When I met my stepfather, a German electronics engineer, my world went full speed into one of strict discipline.…The new family moved a lot as my stepfather's job in aerospace meant we relocated almost every year."
While hints of such turbulence may be found in the inchoate, biomorphic forms that fill Brenner's compositions, their soft, hazy layers of pigment and wax speak of the calm she found in the life she made for herself after leaving her parents' home—a life characterized by stability and art making. Take Letting Go III, for example, a misty work featuring a line of rings that seem to be floating slowly across the surface of the canvas, and out and beyond its edges. The rings have a sense of impermanence, as if they were made of smoke and must be viewed quickly, before they dissipate.
They convey a sense of impending loss, much like the artist must have felt upon moving into a new home and knowing that her time there was temporary, already slipping away from the moment the boxes were unpacked. But there is a calm in this composition, too. The rings are embedded deeply in its waxy layers, stilled and settled. They reflect what the artist says about all of her work: "Above all, my work has movement, yet my images are strangely peaceful. I have finally found a private sphere away from public chaos."